Hello Ladies,
I'm new to the Tiffany Forum, I usually live over in the Louis Vuitton Forum. I was researching the new Tiffany T bracelet a month or so ago and came across this great forum!
So I decided to share a picture or 2 of my collection, here is what I have so far (not including some Tiffany Glassware I own):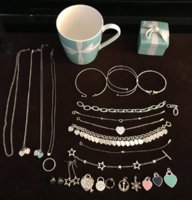 My favorite pieces are my platinum DBTY necklace and matching bracelet. I fell madly in love with the Sprinkle necklace: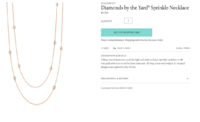 I wanted white gold at a better price, so I had my Jeweler custom make me one to my exact specifications, here she is draped around my entire collection (Also includes the matching earrings and ring I had made):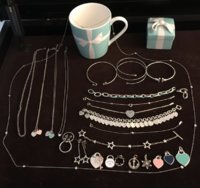 Here's a close up of the ring and earrings (the pic does not do them justice, they diamonds are great!):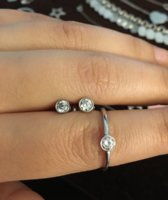 Thanks for letting me share!