Hi everyone!! I'm sooo excited to share my new thin pave love. This is an addition to go with my YG classic LOVE.
I have always wanted a thin diamond bracelet to go with my classic love but never found anything that would compliment the classic love.
I went to Cartier to check out their new thin love range and had wanted to add a thin plain love to my classic. But when I tried the pave on, i fell in love.
I have added a few pics of my love collection. Both pieces are in yellow gold. [emoji7]
Thank you for allowing me to share.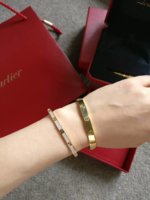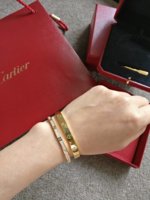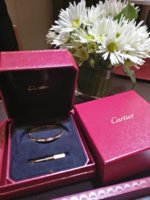 Last edited: