I was browning at my favorite jeweler's store a few days ago and saw this ring and it literally stopped me in my tracks.
The best part of it was that it was located in his discounted section of jewelry.
Originally, this ring was over $6200 and he had it marked down to $3300.
I have purchased a lot of things from this jeweler and so has my family, so I was able to talk him down to $3000 out the door.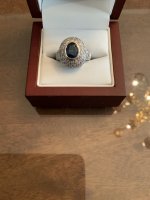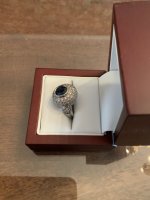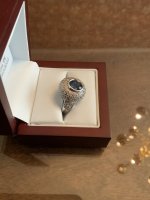 18K white gold, a beautiful center sapphire, and diamonds surrounding the outside of the ring.
I think I made a pretty good purchase and would like to hear what you guys think of my new ring?