I brought home this beauty yesterday, and love it so much! I added the leather tea rose charm for now, but might spring for a Rexy later.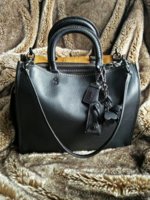 I did notice that my keybell was kind of misshapen though. Is this normal?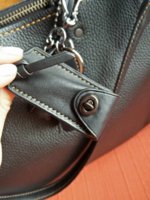 It's also empty. Is there supposed to be a key ring inside?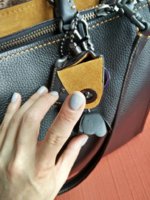 Should I go back to the store and ask for a new keybell?
Anyway, here's a shot of my few glovetanned items together. [emoji4] I'm sure more items will keep trickling in over time.