Hi! My mom's friend offered her to buy her a Chanel bag in Europe suddenly and videochatted my mom from a store to ask her if she wanted this bag. My mom received it but now some of her other friends are saying that it is a fake bag. My mom told her friend who bought it and her friend is being very defensive. There is no receipt because the friend claims that she had lost it. They've known each other for 20 years.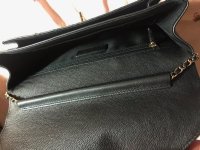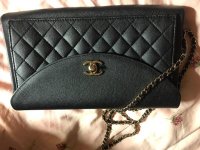 I don't know the serial number and my mom doesn't know the official name either.
Do you think this is fake or real?
Thanks for the help.