When I first saw this bag, I loved it, but I convinced myself it wasn't for me. I had just gotten my SO black jumbo and a Hermes toolbox.... But I couldn't let it go.
So, I asked my SA if there were any left and she called me Tuesday, right before the store closed to tell me that she had found one!! So, I had to wait until today to go and see it.
Since this is a reveal, you know that I got the bag... I'm so excited and banned!!!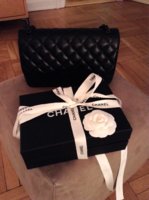 Last edited: