i love pink and the madison line ... so when i saw this at FP i fell in love with it BUT i passed because im worried about just staining/getting it dirty... i love it so much that i found myself looking at it at FP a few times and 1 day its no longer on display, i was so bummed for not buying it!!!
as my "purse mentor" CFC09 said "everything goes to the outlet", a spark of hope shone on me so i enlisted myself at my outlet ... the waiting kills me ... im desperate ... so desperate that one night i included it in my prayer "Lord please help me find that bag with a good deal" ... and alas!!! the next day, thank God it was an answered prayer through the help of my "purse angel" ... Kath00!!! i cant thank you enough!!! =)
grateful me ... happy me ... =)!!!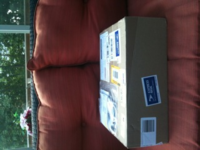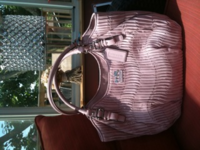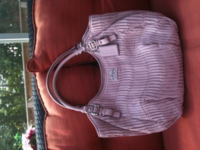 thanks for letting me share =)