Hello,
I've been lurking here for a while, and am mostly at the Chanel forum.
With the enabling support of my friends and fellow TPF-ers eternallove4bag and noreen_uk who crossed over to the orange side. And my client, the beautiful and funny Kiran Chhabria, who has one of the most inspiring bag collections ever...I'd like to introduce you to my Box Sellier Kelly 32 in Raisin.
She's from 2002 I think. I have to pamper her a bit and then will take her out to play soon.
One of my mum's Kellys is waiting for me as my 40th bday present in a couple of years. But this is my first H purse!!! Aptly delivered just in time for Valentine's Day. I'm in love!
Thanks for letting me share

With and without flash. And because my camera skills are useless, one photo from the
Fashionphile
listing.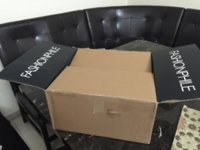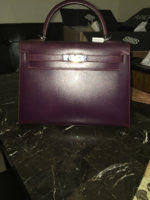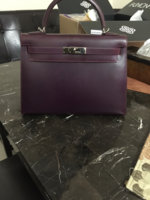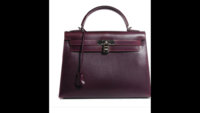 Last edited: