Passed by Lafayette Hommes during school's lunch break so I went to take a look (it was the sales thingy going on the whole Paris too -SOLDES-). Came across Fendi and the SA told me this is the last piece of this model, that I can also get it hot-stamped. I figured out that it is a really chic and easy-to-use-and-match bag, and it's not too old-style since I'm a university student.
I got the bag next day cuz I needed to get back to class in an hour and home after class. I've also purchased the double F mouth monster keychain (I don't really know what's it lol) which I will hang it on my bag to make it a little lively
wanted to get the fluffy ball but it's too much haha!
My first Fendi bag and definitely won't be my last!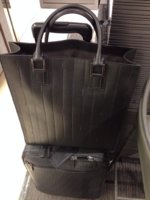 Hehe ...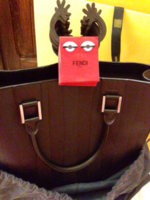 As you can see, CL are my initials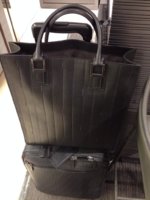 My new bag!
Did I tell you that I bought the luggage too lol!