I've been collecting bags over the years but kept the brands limited to select few. Recently I started liking the look and the feel of YSL bags more and more and wanted a fun small bag to carry around with me.
I bought a toy loulou from SAKS a month ago but the bag was a defect. I sent it back immediately instead of an exchange, which I regretted. I wanted to wait for some type of mid season sale but figured the black one would never go on sale so I pulled the trigger when SAKS had a $300 off $1200 purchase promo last week.
Here's my baby!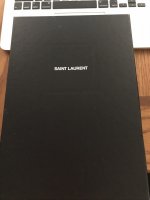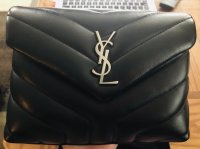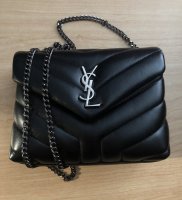 They even sent the box this time! I was pleasantly surprised. The chain in the last pic is my $9 chain from
Amazon
. I think it goes nicely with the toy loulou.