I've always wanted to own a pair of those beautiful shoes with red soles, but couldn't pull the trigger on a purchase because I knew I won't get much wear out of heels. So I dropped the idea and decided to get a pair of Aquazzura Christy Flats instead. Then I saw these whilst browsing Net-A-Porter and fell instantly in love!
A mini reveal of my first Loubies~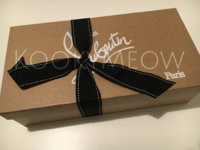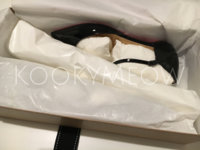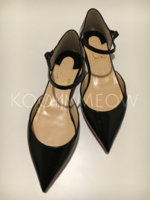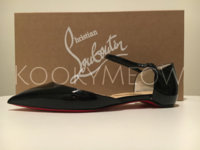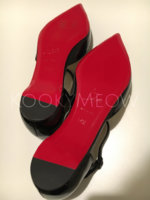 The Riviera flat is a classic pointed toe silhouette, the perfect sister to my Valentino cage flats - one is more classic and timeless, the other, more modern and edgy.
It has a tiny heel so that the red sole peeks just a wee bit [emoji4] I've tried it on different outfits, and it goes
well with casual and formal outfits, as well jeans and dresses.
On sizing, I am a TTS Italian 35, and these run slightly large. I ordered both a 34.5 and 35, and the 34.5 still had a bit of room (around half a finger, though I have tiny fingers). I chose to go with it rather than exchange for a 34, since patent leather doesn't have much give, and I could use that allowance to put Foot Petals in for extra cushioning.
Can't wait for the weather to get warmer to take these beauties out! But first, off to the cobbler I go...