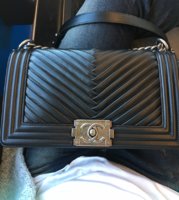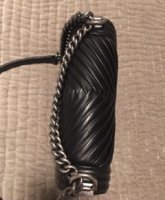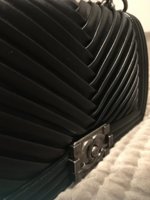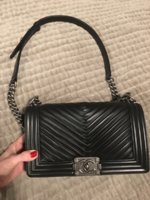 Hello!
I'm so happy that I can create this thread because that means that I finally got one chanel boy!!!!

I'm a huge fan of chanel since many years. I've got two bags of this brand but never a chanel boy. I was always dreaming of getting one
. But as the price is high, I've decided to wait my 35th birthday... and this is this year

!!! So when I've seen this bag I knew that it was this one and nothing else

!
May I introduce my new bag

What do you think???? Is it a good choice?