Oct 29, 2009
22,074
7,141
As many of you know I've been through alot trying to get this Baby Aidan bag in faded aluminum!!!
Here is my original thread on my damaged bag:
http://forum.purseblog.com/marc-jacobs/my-baby-aidan-nightmare-559504.html
She's finally in my arms!! I had to return the other bag since it was damaged pretty badly. Another SA got this for me and I'm happy!!!
Thank tpfer's for keeping your fingers and toes crossed for me! I love how this bag has different shades depending on how the light shines on it. She is finally home!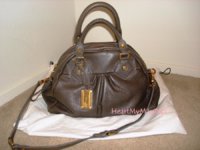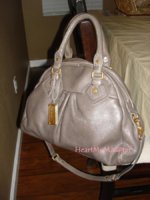 Last edited: