Back in 2005, I was super excited to buy my first two LV pieces, a Murakami Cerises pochette and cles. After a little more than a decade, though, our family hit a rough patch and I ended up selling the pair. Fast forward another couple of years, and I became obsessed with replacing the set when I could finally afford it earlier this year. In this crazy world, it's the little things here and there that add up to remind us that there are still pleasures in life.
So here goes, a 2005 re-reveal in 2020!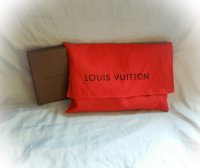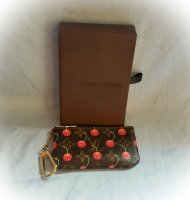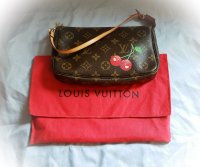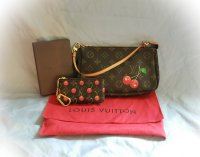 I purchased these the first time together around at Saks Fifth Avenue in Portland, OR a few years before it closed. To track down a pair in similar condition was not so easy; if I were willing to compromise on quality, I might have saved some money but would not have been happy with something beat up, peeled and/or faded. The pochette came from here in the US, and the cles came from Japan, both on
ebay
. I'll admit that I definitely paid more than retail for the new set, but I'm just glad to add them back to my collection. They were my favorite the first time around, and still are!

Thanks for looking!