Hi,
I am trying to decide if I should get the Multicolor or the Mono cles to use as a bag charm.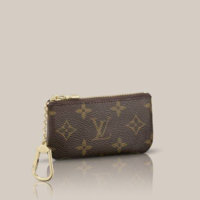 The multicolor is so beautiful but it isbigger and the chain is longer so does it look OK as a bag charm?
I have the Metis Hobo,Evora, Neverfull,Delightful n a few Speedys in my collection. I have the Tapage and the Air Balloon Charm...but thinking of getting a cles to use it as a bag charm. I have the DE Cles but I amusing that to put my coins..
Pictures of the multicolor as bag charms would be awesome to see how it is like as a bag charm.
Thanks in advance