Hello! I recently purchased my first LV bag so I am a bit new to this. However, I did some research AFTER I bought the bag in store and noticed a few things that bothered me.
First, the "Louis Vuitton Paris" text is barely legible, I compared it to a picture of one selling on
Fashionphile
and the text seems to be very clear. Is this normal?
My bag:
Fashionphile bag:
And, the "made in France" text on mine also looks like it is coming off. Don't know if this is normal either...but when I'm looking into the bag I can barely tell if it says "made in France" because the text is so faint.
My bag: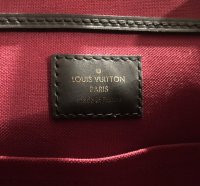 Fashionphile bag: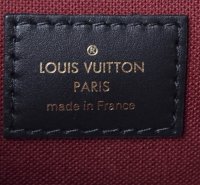 So should I exchange this bag for a different one? Or am I just being picky? For the hefty price tag, I want it to be perfect in every way and I don't know if it is

Any help would be greatly appreciated!!