Hi Everyone! So I've always been in love with the Tiffany victoria collection and hope to one day save up to have the medium earrings and pendant.
I came across a faboulous deal in the preloved market for the mini bracelet but couldn't get myself to buy it. The listing expired and I was so upset at myself for not buying it when I had the chance. A week later the seller relisted it at an even lower price and I immediately purchased the bracelet without going to my local Tiffanys to try it on.
When it first came in the mail I felt it was a bit dainty for me but I'm starting to fall in love with the simplicity of it. Most of Tiffany bracelets are from RTT collection which are a lot more substantial on my wrist.
It didn't come with a suede box but I took it to Tiffanys for cleaning/ authentication and they gave me a blue box and pouch (wouldn't give me suede box but I will try again at another location).
The seller accepts returns within 15 days. What do you guys think? Keep or return? This is the second piece I've purchased pre-loved. I do really like it but even with 60% off the retail price i do think I may have over paid because the braclet is so dainty.
Here are some pics. Its a 7 inch platnium bracelet with 4 marquise cut diamonds. Total carat weight is 0.10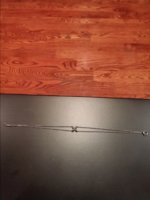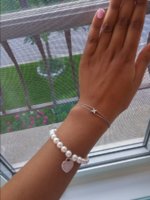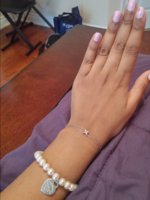 Sent from my LG-D852 using PurseForum mobile app