Just ordered the 2017 "new and improved" Mautto hook for my luggage tag.
I have ordered the gold ones before and while they were always larger than the original LV hooks it was fine esp on my smaller purses.
I received my new ones in silver. Upon first glance it look larger but I thought I was imagining things. But a comparison of my older #16 gold ones and the new #16 silver in mini size shows the new ones are larger, wider and thicker, which I am not happy about (Imo the original ones were too large and thick but workable).
Some of u guys may be ok with this but I figure I would give you all a heads up on the changes- in size and thickness in case anyone is going to order some. I hope Mautto goes back to its original hooks.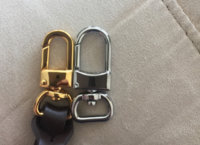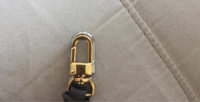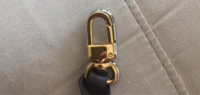 These are LV (smallest) #16 old model gold mini and #16 new model mini