Hi, I am an asian male with a short & upturned nose. I've always hated it, and decided to get PS to help. The entire process BEFORE surgery took about 1 and a half month with about 2 weeks of research, 1 week of arranging consultations, flights, airbnb and 3 weeks of waiting before flying off to Korea.
Research:
I basically looked through this forum and also the Chinese forum Soyoung ( I can read Chinese, but you can still navigate through the website with google translate to look for before after photos of several clinics). I was looking at 3 clinics / hospital I wanted to go with: April 31, GNG and N-Plus (a boutique). In the end, decided to only do consultations with April 31 and GNG since I wanted to go with a bigger clinic / hospital to be safer.
Consultation:
Before I went to consultations, I was probably 80% set on going with April 31 because I had heard that they made amazing noses from a few Korean friends but at the cost of being more expensive. However, I wasn't particularly concerned with price at least when it came to going under the knife.
GNG Consultation - Hazel was super nice and sweet (and very pretty!). I went with Dr. Seong because I didn't really know which of the GNG doctors to choose. I can tell you though, Dr. Seong is a man of little words, haha but during consultation, what I wanted and what he recommended was pretty much identical. He wanted to raise the nose bridge, extend the columella (blue line).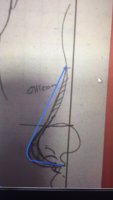 April 31 - When I met Brian, he seemed really chill and easygoing. It turns out he's an alumnus of the university I am currently attending! As a result, he was really down to earth but it wasn't just him, I felt the senior consultant and also Dr. Kim were also quite down to earth and no ********. The senior consultant and Dr. Kim recommended me the pencil line, with a lower nose bridge and nose tip (pencil line inside the blue line, they drew the other nose tip saying it was too big and would screw up the angle my nose and my upper lip made). However, when they showed it to me,
I wasn't really too excited about the change.
So I asked if we could extend the collumella like what Dr. Seong recommended and Dr. Kim said it would make my nostrils too small and it would be impossible. This became the conflict for me,
I had conflicting views from different doctors.
GNG - So... I went back to GNG, Hazel arranged for me to speak with Dr. Seong again. This time I brought up the concern with raising the collumella and Dr. Seong said it would be fine and some technical stuff that I don't remember lol. I also showed him that drawing from April 31, and he said it looked too feminine, and again he put the words in my mouth before I even told him.
In the end I still didn't know which one to choose and I just remembered what Hazel told me, PS is about aesthetics its not a science, some times you just have to go with your gut feeling. And my gut feeling told me Dr. Seong knew what I wanted more. So in the end, I went with Dr. Seong!
For those of you curious about the price, April 31 primary rhinoplasty always starts at 6m won. In this case, they said it wasn't severe upturned nose so they just quoted me 6m. GNG also quoted me 6m won and I probably could have talked it down to maybe 4.5 - 5m? maybe even lower? not sure haha, but again, when it comes to going under the knife, money wasn't my concern so I didn't haggle at all.
Results:
Currently 8 days post-op, just took off my cast yesterday and while I was scared initially, the more I looked at it, the more it's growing on me haha.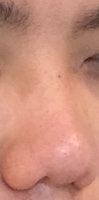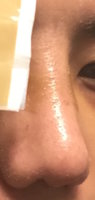 Take aways:
1. If you're having trouble deciding between clinics, just trust your gut and pick whichever doctor you think knows what you want better.
2. SIDE NOTE: I went to Korea alone, didn't speak Korean, I thought I could just man through the first few days of recovery on my own since April 31 doesn't have a ward. However, the first night after surgery for me was so bad. I came off anesthesia and a few hours later, I was just feeling absolutely HORRIBLE, but I was super glad I could stay at the GNG ward and I could have a nurse with me when I was puking, made me feel safer lol.
If you have family / friends, then it probably wouldn't matter, but just something I didn't really consider when I was choosing between the 2 clinics.