Hi Ladies & Gents,
My mom & I went to Navy Pier in Chicago today for the Louis Vuitton America's Cup World Series Chicago!!
We had a great day and the races were so fun to watch!
Here are some pictures that I thought you all may enjoy!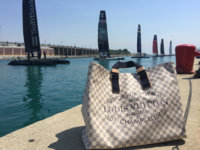 These were used as the official finish line of the race course, which I thought was quite appropriate!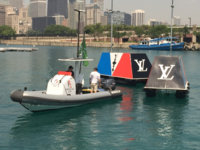 This is Team U.S.A.!!!!!!!!!!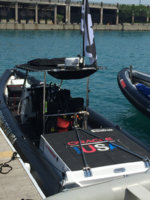 Here is Team France!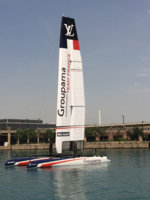 From left to right:
Team Japan, Team England, Team Sweden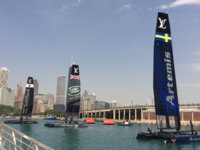 Team New Zealand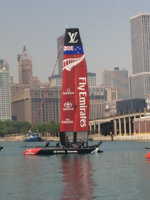 My Damier Azur beach tote with The U.S.A. Team boat in the background. (The U.S.A. Team is the Oracle sail)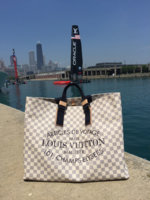 I will continue the pictures in the next post!!
Last edited: