Hi, I'm from Sydney Australia i had my jaw line and underneath the chin(neck) liposuction and buccal fat pad removal around December 2016, i was so stressed with my face fats and tried to get rid of it with dieting and those v line mask pack and massage balls but never worked on me, So i searched for face liposuction in Korea and i chose TL plastic surgery cause the doctor had good reputation on this surgery and lifting also he has trademark right for this face liposuction, so i had online consultation with lifting consultant and she explained on the surgery and helped me how to get there and other stuffs that i need to know. i sent the deposit so they can arrange the airport pickup for me and my husband, we stayed 4days in Korea, i loved Korea, i love the food and shopping there is garosugil near TL plastic surgery so right after i recover from the surgery which i had about an hour i went to do shopping!!! anyway as a result i am super super happy and i'm planning to get lifting surgery soon!!!!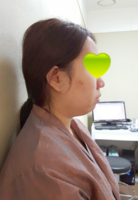 me before the surgery, hated those fats so much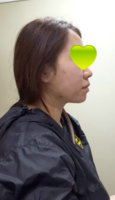 next day for tape and dressing removal! me and hubby got so surprised!
This is me 2 months later!!!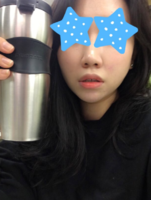 This was taken few days ago!!! I love the result and I love TL plastic surgery and
huge thanks to dr Jung yeonho!!
Power V and buccal fat pad was absolutely worth it for people like me who wants to
get rid of face fats!!!