Hi everyone,
So I'm currently 19 weeks pregnant and on the look out for a baby/diaper bag. I'm trying to avoid buying a dedicated "diaper bag" as I would like to use it afterwards as a travel or carry-all type of bag.
I did have my eyes set on the Le Pliage travel bag with detachable straps after watching
Jerusha's video
on Youtube: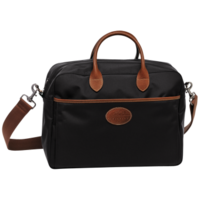 However, after calling pretty much all the stores in Australia, searching all the stores while on holiday in Singapore, and even trying to purchase it from the UK/US, it appears this bag is discontinued (boo).
My next choice is the Le Pliage Neo handbag:
I would be using a purse organiser insert with this as I know it is just one giant compartment like my Le Pliage long handled tote. I do like that there is a cross body strap which will make the bag more suitable as a baby bag. Has anyone used Neo as a baby bag? Would you recommend the medium or large size? What are your pros/cons? The store near me doesn't have any in stock at the moment so I can't try it on yet.
Any opinions and reviews would be greatly appreciated.
Thanks!
J