I was very late in starting to appreciate and love Louis Vuitton but once the first item came I was seriously hooked.
It started with a Key Cles in DA in November -16 and soon followed by a monogram Neverfull Pochette, mini pochette in DE and Pochette Metis. This year I've added a 4 key holder in monogram and the Victorine wallet. But I could never forget about that lovely Jungle print on the Cosmetic Case and Toiletry 26 pouch but my SA told me they are sold out. How annoying, I always find something and fall in love when it's sold out.
However I searched and found! Presenting my pre-loved however both unused Jungle Print items. They will look great in my coming Neverfull MM in DE that I'm getting later this month. Oh did I say I'm an true LV addict now?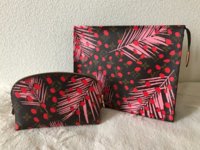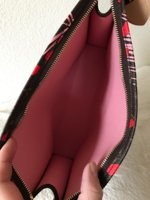 Now I'm trying to hunt down the passport holder with the print of traveling people...