At $167.16, my big boned girl, Large Legacy Black Duffle. I've been wanting a black duffle and didn't know which size to get. The 40% off pink ticket at Dillard's helped me make up my mind really quick! This was a return that I was very lucky to find tonight. Very happy!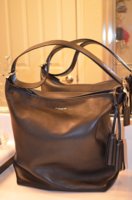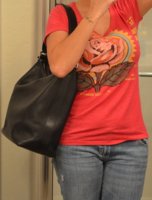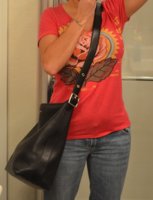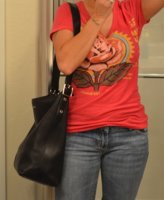 And this is a gift I picked up for granny. She's been wanting a new brown bag and I thought this one would be perfect for her. $125.16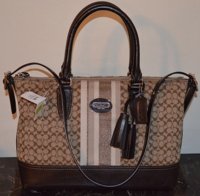 And that's it, I quit!!! Done spendong $$$ for a looong time.