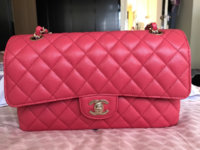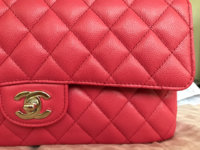 I have scored a 17C Dark Pink medium classic flap at my local boutique.
Haven't use the bag but I do notice the stitching at the edge of the flap is crooked. It's just not straight and there is couple of stitches that are crooked.
Am I just be anal about it or is this normal for this caviar?
I compared with my other stiff caviar classic flaps and I don't have such issue.
Ladies, what do you think?