There will be new Kelly Sellier bag charms coming for FW19 and we've had a teased of it at press preview. A few more pics have recently surfaced, so sharing them here.
(credit: faye_tsui and favloves via Instagram)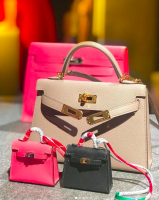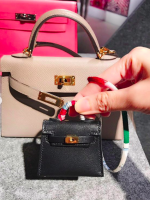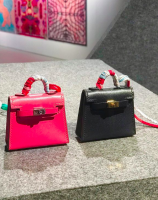 I don't have info on the dimensions but I do know that the turnlock and sangles are fully functional. I've been told that these will also come in exotic leather including lizard but I don't recall if it's just lizard trim or fully lizard. This little charm is priced accordingly given the meticulous work on its miniature size. (Price is just a little less than a Garden Party 30 in Negonda

) It will be available for SS20 as well as it was available at podium. Don't despair if you can't get hold of one for FW19!