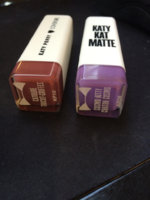 I picked up a couple of the Katy Kat Matte lipsticks while I was at the grocery store the other day. I probably spent a good ten minutes debating with myself over the black color. Then I got home and saw all of the met gala photos of stars wearing the black one.
They seem to be not-quite-matte. Very buttery. I don't know where Covergirl gets off calling these matte. I had to layer on the smashbox insta-matte stuff after application to get a matte look.
What do y'all think of them? Anyone tried the black?
Also here are swatches of the two I got: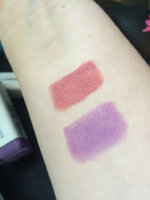 Last edited: