In my search for the perfect casual crossbody, I ruled out the Vernis Alma. When I took a good honest look at my wardrobe, it was just too dressy.
I plan on using this bag mainly for weekend errands/lunches, travel, and occasionally to the office if I'm feeling like a cute small bag.
I thought I made my decision with the Epi in silver black: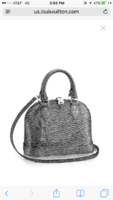 But now the DE is calling my name!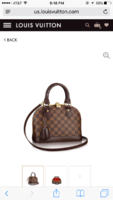 The DE canvas I feel is much more carefree and goes with everything. Canvas just fits my style and lifestyle so well. BUT I already have a DE Caissa hobo. My other LV piece is a mono Speedy B 30. Shouldn't I have some variety, since I don't have an epi piece yet, and since I was originally looking for a grey bag?
For those who own Alma BBs in the DE or epi, does one require more babying than the other?
Does anyone own, or has seen, the silver black epi in person? Is it too dressy in your opinion?
I am planning to see both bags in person, I just hoped for some advice going in.
I've also attached some examples of my most-worn work and weekend outfits from my Stylebook app, if this helps provide context as well. As you can see, my weekend wear is pretty casual.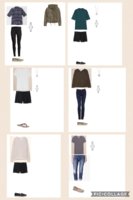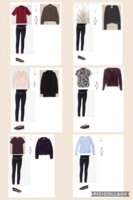 Thanks in advance!