ive always been more of a chloe girl and have mainly chloe bags.
i have a lemon mulberry emmy which is beautful the leather is fantastic,
however i have fallen i love with the tooled bayswater!
do any of you have one and if so is it a good next bag to get, how much can i expect to get one for on
ebay
?
im hoping it will be great quality just like the emmy i have.
i have started making keyrings on a site that some of you may have seen on the chloe thread.
im soo obssessed with the bayswater i have even made my self a little mini version! it just makes me want one more!!!!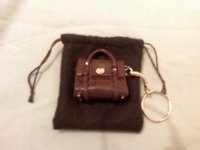 its on my keys and i just look at it thinking this will definately be my next bag