Hi everyone! As some of you know, I recently bought the Empreinte Secret Long in Infini. I've been using it everyday since it arrived and I really do like it. It's an easy to use style but I do miss the compartments in the Zippy wallet. So... I called a few days ago to check availability of the Empreinte Zippy in Infini (just checking
) and was told that there were only 12 left

and that they would not be replenished since the color is discontinued. While I did get the Secret Long at a great price, I ultimately felt like I'd be happier with the Zippy. The rep said that she could put in a request and within 2 weeks (2 weeks?
) I'd know if I got one. Well, with only 12 left I didn't want to take any chances. I called my SA and asked if he could track me one down. Within 10 minutes I got a call back and the other store was processing my order. Yay!

Here's my new darling and her sister...
Infini and Earth Empreinte Zippy: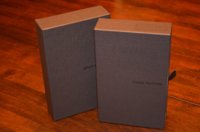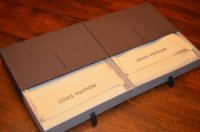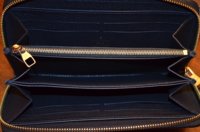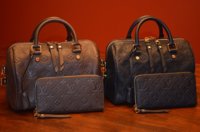 Last edited: