Oh I've been bitten so hard by the LV bug! Since November 2016 my LV collection has gone from 0 to 9 pieces and I still can't stop! I love this brand and all the beautiful bags and SLG they produce.
I've been going back and forth now that I want a Damier Azur bag but I'm not sure I can do the vachetta as I'm so scared of ruining it and then I fall for a smaller clutch: the Favourite mm or the gorgeous Carissa with Rose Ballerine. I really don't "need" another bag I just want one! I try to tell myself I have enough and should be happy but a couple of hours later I'm on YouTube looking at reviews again lusting for next one.
Help me decide on what my next LV bag should be?
These are the ones I've fallen in love with this week: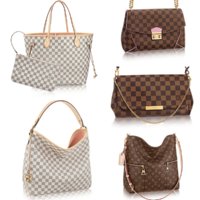 My current LV family: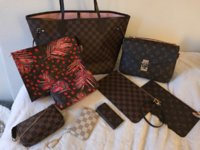 My current Bag collection: