I am going to the UK in December and I want to buy a saffiano BN1786 i marmo/marble gray.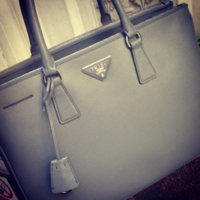 Is it possible to contact the
Prada
department in Selfridges Manchester by e-mail? I know I can call but I am not very fond off calling to foreign countries
I am afraid that they don't have the bag I want in store when I'm on holiday.
Does anyone know the price of the saffiano marmo/marble gray in the UK?
I can buy the same bag in Norway but the price is $2465 / £1535.
Isn't that a bit much? When I bought the same saffiano last year it was $2071 / £1290.