Hello lovelies,
I have a dilemma and I would love to know what everyone thinks. There's a Iridescent Classic silver from 17S that I'm contemplating to replace with a small multicolor or Rainbow Reissue instead. I know that I won't have a problem reaching for either piece. What I'm not sure is which piece do you think you won't be "tired" of in a few years? There's no doubt that I love both the reissue & classic flap styles. So, which piece would you rather have? Silver or Rainbow?
FYI, my collection at this point includes 4 classic flaps: Grey, Red, Green, Pink and 2 Reissue's: Dark Beige & Lucky Charms.
I really appreciate your responses!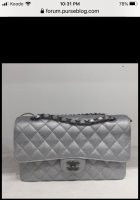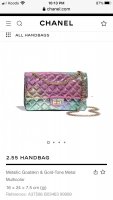 Last edited: