So I've already shared earlier about my LV fund being empty, but for great reason! My sweet DH knew I wanted the new vernis pochette. So we headed up to Atlanta and brought one home!
Here she is, my new vernis pochette in pomme d'amour!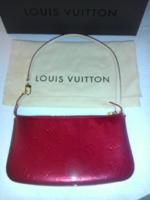 The pretty shimmery pomme is my favorite vernis color!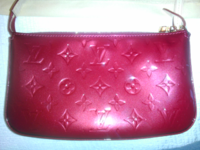 The interior is red, too! Red is my all time fave color actually.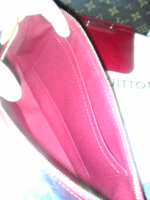 And here is my ever-growing LV family!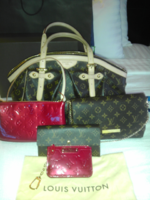 Checked out the look book with my SA while I was in. Thankfully nothing tempted me lol. Thanks for letting me share!