So,
I just got myself the Tory Burch Sophie Wedge in Black Snake.. I couldn't decide between the brown and the black and I asked the SA that helped me for his (yes, i asked a guy opinion

) opinion.. and he said go for black.. what do you ladies think? did i make a right decision? i love them both but just couldn't make up my mind although i bought the black one already.. :shame: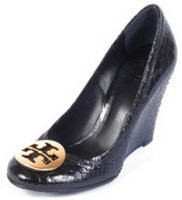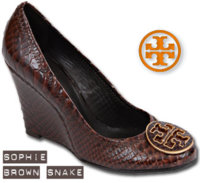 edit: i just noticed the picture for the black shoe, the gold plate is all gold.. the one that i got is like the brown one where it has that snake skin mixed in the gold plate..
Last edited: