Hi there!
I found this very, very, very preloved Saint Louis online for a low price and to keep my tinker-gene busy I bought it and tried my best to refurbish it.
The leather was very greyish and there were holes in all four corners, also the glacing was cracked.
It's not perfect now but I think it is pretty ok and I will enjoy using it

The unnerving part was to bring back some of the points on the edges, mix the right colour and let them look a little faded as the original ones around...Neither did my smallest brush the job, nor a toothpick. In the end I used one of my cat's whiskers (of course one he lost previousely!
)
I don't know how to clean the fabric the inside (it's not bad, just pursuant it's age), so if s.o. has some tipps I would greatly appreciate to hear them

This is how it looked before: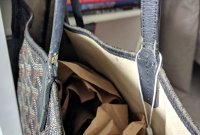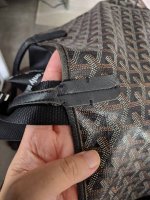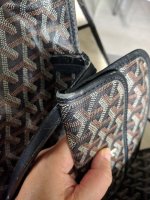 ...and here it is now: