Mixing metals!
My 24/7 jewellery (when I leave the house!) Right: RG thin Love, RG DBTY & adding a small RG JUC bracelet RG small JUC ring in 2021)
Left: either RG Rolex or SS Tudor & my platinum diamond/green diamond wedding set
I'm looking to add a 24/7 carefree necklace. I feel I should pick RG to match my other high end daily jewellery & I've got a shortlist I'm considering from Cartier. However, when I pick a fashion/plated necklace to wear 99% of the time it's YG (I love Missoma or Alighieri). I'm not sure why! Perhaps my neck is a different skin tone to my hands??
So do I get RG to match everything else? Or go with YG? If YG, I'd most likely go VCA
sorry these are the best close ups I have of the different metals on me
YG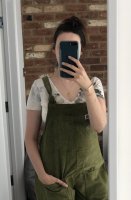 RG