Hello there !
I wanted a Lily for many years, so when I saw that it was on sales last week in my Mulberry corner, I bought it ! Unfortunately, when I got back home I saw a few "defects"... Here are the pictures :
First there is like a "scratch" in the leather. I don't think it's a real scratch. I think the leather is just very "embossed" there... Can you see it at the bottom left of the bag ?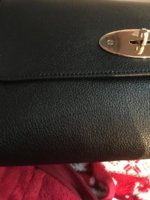 The second flaw is more common I think : the postman's lock has already a few scratches :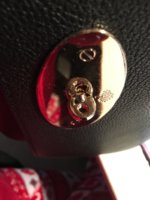 Would these things bother you ? I don't know if I can return the bag since I unwrapped it. Since I bought it on sales, I am less sad about theses defects, but still, it's a lot of money.
(sorry for my English!)