Jan 20, 2007
9,763
28,714
The full looks for the Spring/Summer runway show:
https://www.vogue.com/fashion-shows/spring-2021-ready-to-wear/hermes
Overall a very sombre, minimalist show in comparison to the usual bombardment of twillaine garments, which I actually quite enjoy. Almost a hark back to the minimalist 90s cut?
Interesting neckline with use of leather tabs to secure scarves in the first two images below: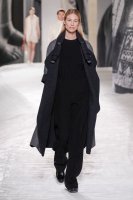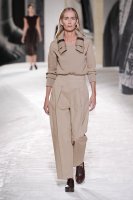 Sneak peek of bags, the first reminds me of Celine and also the fairly recent Clic H while the second reminds me of a cross between Vespa/Evelyne with adjustable strap like a belt.