Della Cavalleria that debuted on the Fall/Winter 2020 is finally arriving...
(Image credit: Hermes.com)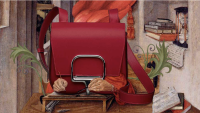 First spotted on the runway...
This bag comes in two sizes; mini and 25 if I'm not mistaken. Initial price at podium was 4900€ for mini in Epsom and the large in 25cm is 6100€ if I recall correctly.
It's now finally appeared online in Rouge de Cœur and details as below: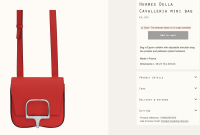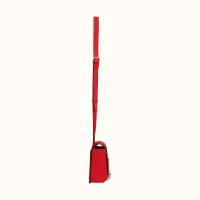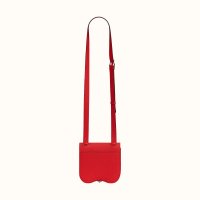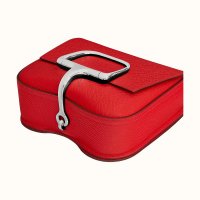 Look forward to seeing this in person. Who else is?

Edited to add updated pricing as there's been an adjustment:
Mini Della Cavalleria in Epsom 3900€/£3920/$5300
Mini Della Cavalleria in Tadelakt 4450€/£4470
Last edited: