Hi all,
I recently purchased a used Kate Spade wallet (as seen here:
http://shop.nordstrom.com/s/kate-sp...t/3141525?origin=keywordsearch&resultback=162
).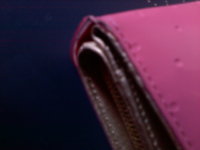 It's made with vinyl on the outside (and leather inside) and unfortunately, the pink vinyl trimming/leather-type edging seal is coming apart on both sides of the folds (I don't think the picture is clear lol). Is there anyway I can repair those edges? I read somewhere about leather edging kits, but do I have any luck with keeping it pink? If not, would it really hurt the wallet if I let the entire edging come off? Any suggestions are encouraged cause I really have no idea

Thanks in advance!​