Hiya gals
The recent spate of discussions on bracelets (esp the LOVE!!) has made me yearn for one this Christmas. Sadly I can't afford to splurge on the Cartier LOVE bracelet so I have shortlisted the following 3. Which one do you prefer? And do you think they are unisex? I prefer that my husband can wear it too so that when he gets upset with my spending, I can say, "Its actually for u, surprise!" Lol.
1 - 1837 cuff. Its about 1.5K
2. 1837 bangle. Its about 1.4K (strangely cheaper although its full circle compared to the semi circle above)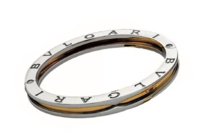 3. Bvlgari B.zero1 stainless steel-gold cuff bracelet. I actually prefer the full gold version but i m sure its very expensive. Does anyone know the price of the these bvlgari cuffs?
4. I know its unrelated but my forth choice is actually an Omega constellation - my choice automatic watch with mother of pearl dial. Its about the same price as the tiffany.
I love Christmas! Thanks for the help ladies!