Hi I'm looking at pre-loved bags. Can someone help me figure out what leather this is? It's just described as "black colored leather" or "black quilted leather" on the listing.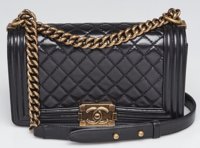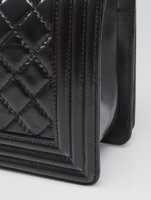 Do you think this is glazed calfskin or patent calfskin or patent leather (if those are any different from each other, I don't even know)? I was trying to guess based off of this guide (
https://www.bragmybag.com/chanel-leather-guide/
)
And if you know what type of leather it is, do you have any thoughts about ease of maintenance and durability?
Thank you!!