hi dear TPFers!
First I'd like to say I love this community here! It's my first post but l've lurked around and found many great informations.
I've been lusting over a Chanel mini square in caviar for the longest time and I never pulled a trigger on one, now they don't make them anymore!
I saw this one on
Fashionphile
a few days ago and it was the color combo I wanted: Black caviar + LGHW from 18S. The price was over retail (3800$) but I bought it over impulse!
After receiving the bag I noticed that there are these creases on the side where the bag cinches in. Overall the bag seems to be in good condition but I am not sure how should a new caviar mini looks like since I've never saw one IRL...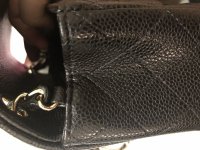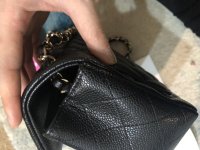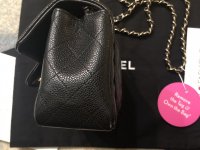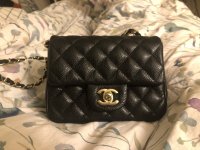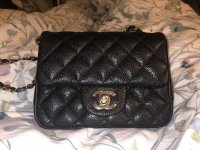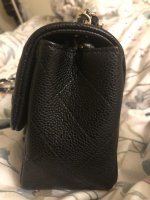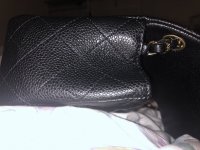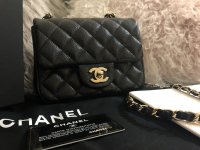 I also found a personal shopper in Europe said she could try find one for me with 10% commission fee. Which will be cheaper still than what I paid for Fashionphile...
So I am really torn right now: I know that this bag is really hard to come by, should I keep the one from fashionphile or hope that the personal shopper will find a new and cheaper one in EU?