Hello. I am planning on purchasing the Mercer Satchel 24 in Deep Coral before the Mother's Day sale ends tonight.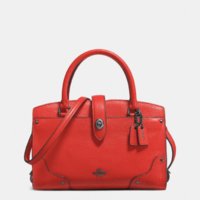 I would like to get a wallet to go along with it. These are the wallets I am considering.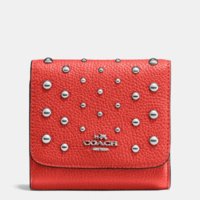 Small Wallet in Polished Pebble Leather with Ombre Rivets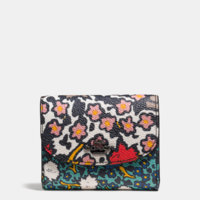 Small Double Flap Wallet in Mixed Yankee Floral Print Canvas
First, I want to make sure that the wallet would be small enough to fit in the bag without any problem. I am wondering if the red/orange tones in the yankee floral wallet match the deep coral (I haven't seen the yankee floral in person). I was thinking the yankee floral would be good because it could match with other color bags I may get in the future, while I will only be able to use the deep coral wallet with this one bag. Also, the yankee floral wallet has the same color hardware as the purse. I am leaning towards the yankee floral, but I am concerned with it matching. Please let me know what you think. Thank you!