I currently wear a thin love & dbty on my right wrist & either a RG or SS Rolex/Tudor on my left. I'm hoping to add a small JUC with diamonds to my small stack (when Cartier confirms they can make my size!).
Next weekend I'm ordering a small JUC ring for my right hand & I'm hoping to also buy an everyday necklace. Finally narrowed down to these 3 thanks to my trip to the store last week.
My style is pretty casual (mom jeans, T-shirt's, dungarees) but my jewellery is very thought out & put together.
1. RG Love necklace
This is my husband's favourite. I like the idea of two interlocking rings as I have two beautiful sons. My only issue is I found the chain a bit thick. Husband likes the thicker chain as it'll be safer around my 1 year old
2. RG Love necklace with diamonds
Same symbolism as above but I love the chain on this one. It's quite expensive compared to the non diamond version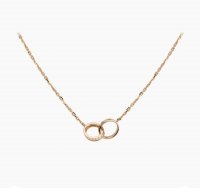 3. JUC necklace
Took me by surprise when I tried it on last week. Unique & a lovely chain. Not sure if it'll "go" with everything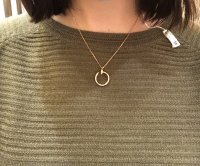 Last edited: