Hello everyone, I have been eyeing a reissue in 227 for ages in the preloved market and shortlisted these 3... and am spoilt for choice!
Please help me decide..
1. Grey reissue in silver (?) Hardware in distressed calf
2. Black reissue in gold hardware in distressed calf
3. Blue reissue in ruthenium(?) puffy sheepskin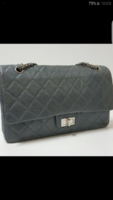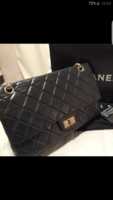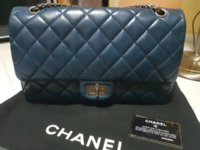 All 3 of them comes with authenticity card, hologram and dustbag, and condition as shown.
Is it difficult to take care of sheepskin, especially when it is puffy? I am worried about the quilts having dimples.
Any advice is greatly appreciated! TIA!