This will be my first boy bag, so I want to choose wisely!
I have an option between 2 bags.
1) Black caviar with shiny light GHW. My only issue is the light GHW is a bit too shiny with the caviar on the Boy. Also I think it might look a little too young and edgy for me?
2) Black lamb with aged (or matte?) GHW. Love this combo and it's more gorgeous but I have 2 small children and I plan on wearing this bag pretty regularly. Not every day, but not only on special occasions either. Resale value is also somewhat important to me.
Left is the caviar, right is the lamb.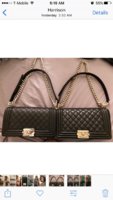 Caviar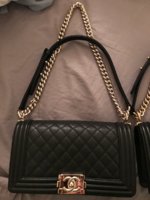 Lamb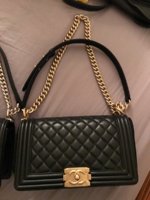 Help!!!!! [emoji53]
Last edited: