I'm thinking about getting a vintage necklace for my graduation present but I can't decide which stone to go for. I already have an all yg vintage necklace so I'm think either onyx or MOP. I actually really adore the look of malachite but I'm scared that it'll be too delicate because I don't really baby my jewelry. Here're the pictures of the onyx and MOP I tried in the store.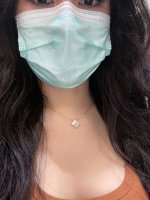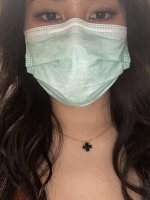 I also really like the onyx vintage bracelet but I'm scared that if I stack with my Love bracelet, it will get scratched easily.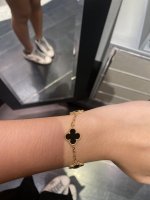 Which one do you ladies think I should go for?