Okay, I am looking for a summer bag and a bag to diversify my LV collection. I currently have the following 3 bags which I love:
-LV Neverfull MM in Monogram
-LV Speedy 25B in Monogram
-LV Speedy 30 Classic in Damier Ebene
I am currently deciding between these three bags (2 of which are pre-loved) or purchase the Noe BB in Azur brand new.
Here are the contenders:
LV Figheri PM in Azur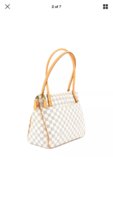 LV Petit Noe in Cipango
LV Noe BB in Azur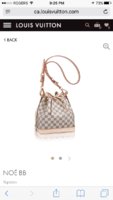 Thank you in advance!